Pellets.
Made from 100% dried and processed chicken manure (egg layer hens)
Guaranteed NPK's
7-9% calcium content along with multiple micronutrients
Moisture levels below 12%
All pellets are compliant for organic use
Pelleted for clean and easy transportation, application and storage
Easily spread making pellets great for pre/post planting and side dressing
Stimulates soil health and improves crop production
An excellent source of slow-release nitrogen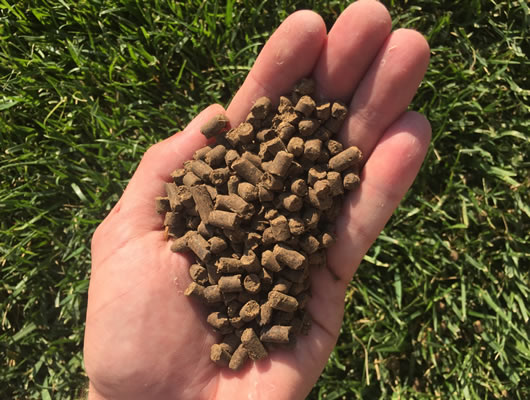 Packaging & Shipping
PACKAGING
Bulk
1-ton Super Sack
Bags – 40lb. & 50lb.
SHIPPING
Flatbed
Dry Van
Bulk

Hopper Bottoms
End Dumps
Walking Floors
Belted Trailers

LTL shipments
Intermodal