Granular.
Often referred to "Crumbles"
Manufactured by making a pellet then crumbling and screening
Generally a $40-$50/ton premium over pelleted material
Approximate SGN size is 210-230
Available in two different nutrient packages
Made from 100% dried and processed chicken manure (egg layer hens)
The best product for use when planting using grain or air drills.
Allows for the most precise application, gets the product exactly where needed
Granular material manufactured in Midwest and Mountain state plants
All granular material is compliant for organic use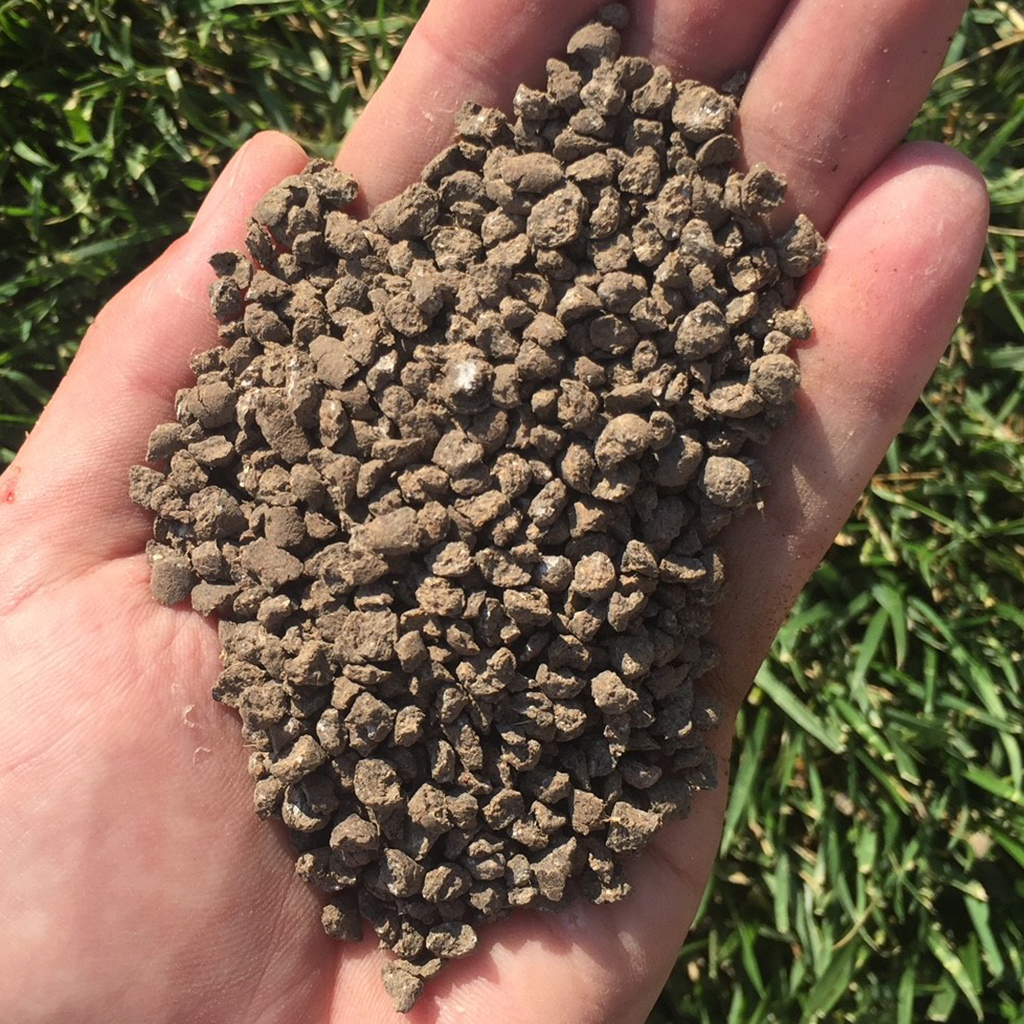 Packaging & Shipping
PACKAGING
Bulk
1-ton Super Sack
Bags – 40lb. & 50lb.
SHIPPING
Flatbed
Dry Van
Bulk

Hopper Bottoms
End Dumps
Walking Floors
Belted Trailers

LTL shipments
Intermodal